4 Day Certificate in Regenerative Agriculture
September 15, 2014 @ 8:00 am

-

September 18, 2014 @ 5:00 pm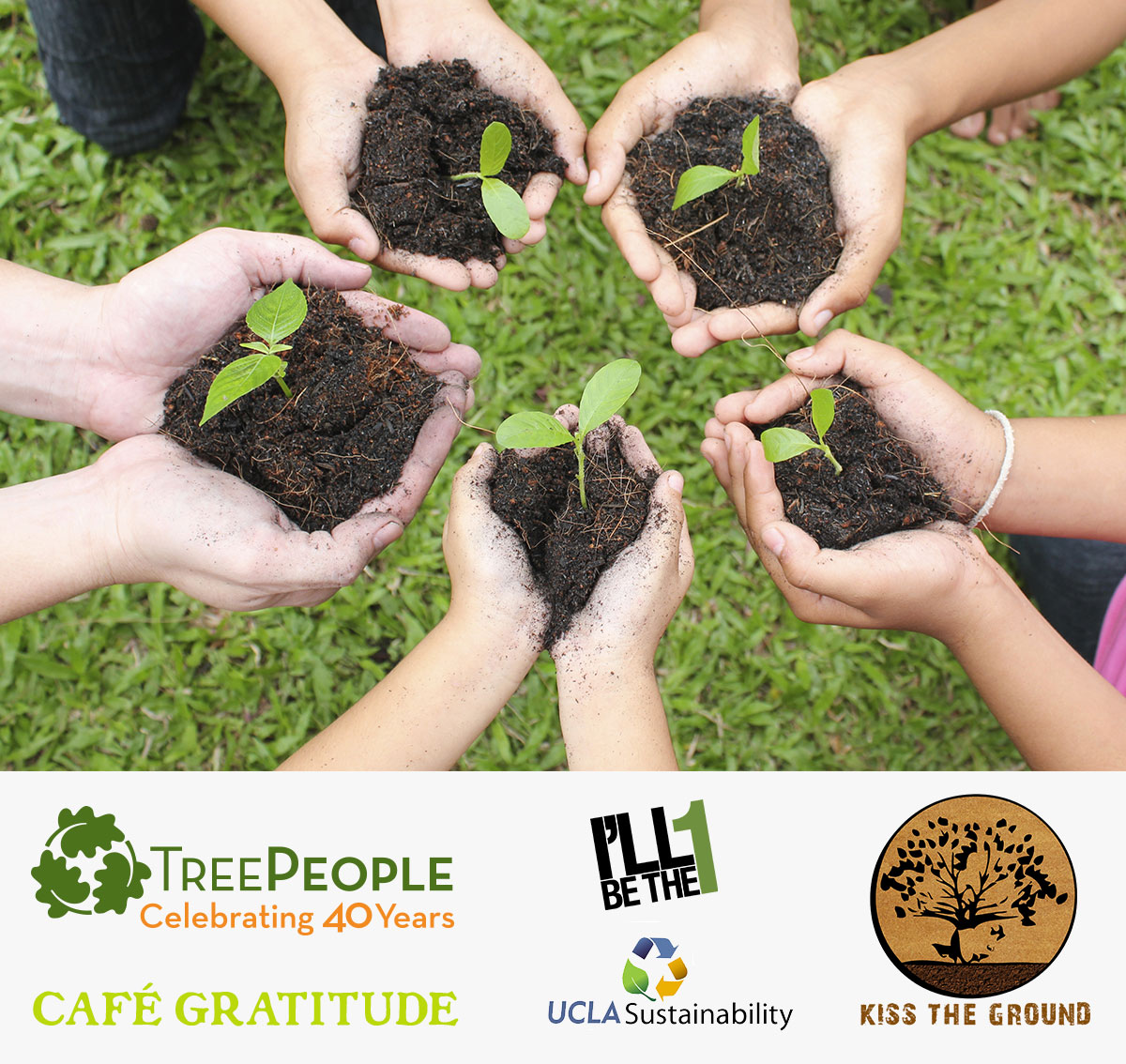 Note, there is a discounted rate for UCLA Students
For more detailed information, please view our course pack here.

Graeme Sait is one of the world's foremost experts in Regenerative Agriculture. His work ranges from small urban community agricultural projects to large corporate farms like Dole. He trains health professionals and educators, around the world, teaching them how the microcosm of our soil is interconnected with human and planetary health. Graeme impeccably demonstrates that regenerative agriculture is a solution to the climate crises. He empowers people with tools to revitalize our farm lands, our bodies, and restore balance to our delicate global ecosystem. Come get trained in the next essential movement for mankind. See his TED talk. 
Co­presenter and leading biological agronomist, Steve Capeness, teaches cutting­-edge strategies to improve the health of your farm, your garden, your planet and yourself. You will leave this course having learned a deep comprehension of connection between soil health, planetary health, human health, including a report card on your personal health.
Nutri­-Tech Solutions (NTS) are undisputed leaders in high–production agriculture servicing a client base of over 15,000 growers and exporting products to over 40 locations worldwide. The in-­depth training programs are rapidly becoming prerequisites for growers wishing to increase productivity and profitability and consultants who wish to increase their skills.
Ten Reasons to Attend
This a rare opportunity to hear two acclaimed, inspirational speakers.

This course may help you discover or reclaim a passion for food production – the single most important profession.

You will be provided with the tools to understand mineral relationships and their links to soil, plant and human health.

To increase your crop and soil monitoring skills and improve yield and quality.

To understand the secrets of harnessing soil biology as your hidden workforce.

You will be better equipped to handle the impact of peak oil, climate change and economic issues.

You will be given invaluable information to improve your own health and that of your family.

To gain an in-depth understanding of the relationship between nutrition and pest pressure.

This course will help you understand that Nutrition Farming® is the shape of the future.


To learn cutting-edge strategies to improve the health of your farm, your garden, your planet and yourself. 
Extra Information
For more detailed information, please view our course pack here. 
The course runs from 9am to 5:00pm for four days. Please arrive 30 mins early (8:30am) on the first day for registration.
Bookings are essential. Note: A $100 USD surcharge will apply for cancellations in the week of the seminar to help compensate for prearranged catering charges.
Want to speak to us?
Call +61 7 5472 9900
Want to speak to us locally?
Call +1 (949) 228­0597
Disclaimer: In the unlikely event of this course being postponed or cancelled, Nutri-Tech Solutions Pty Ltd is not liable for any associated costs such as accommodation, travel or any other related expenses. If you are booking flights it is advised you take out travel insurance (confirm conditions), and book tickets that are refundable or transferrable.