UCLA is a living laboratory for sustainability research and collaboration
At UCLA, students, staff, and faculty do coursework and research using the physical campus as a testing ground for new concepts and technologies. These projects support the mission of UCLA and can also help the university achieve its operational sustainability goals such as reducing emissions or saving water. The Sustainability Action Research program brings together 70+ undergraduate students each year paired with campus stakeholders to do hands-on research projects on campus on topics from food waste to biodiversity to resilience. The Sustainable LA Grand Challenge Undergraduate Scholars Research Program also includes projects that focus on UCLA's campus and operations.
A process for applied campus research has been developed and supported by UCLA Sustainability, Facilities Management, the Vice Chancellor of Research, as well as the Office of Intellectual Property and Industry Sponsored Research, the Institute of Environment and Sustainability and the Sustainable LA Grand Challenge.
Principal Investigators If you are a principal investigator interested in conducting research on campus please fill out this application and our team will facilitate the process and connect you with the right staff and administration to coordinate.
Students If you are a student interested in doing a class project, masters project, or other research on campus, please fill out this application and our staff will help you with moving your project forward.
---
Past Project Examples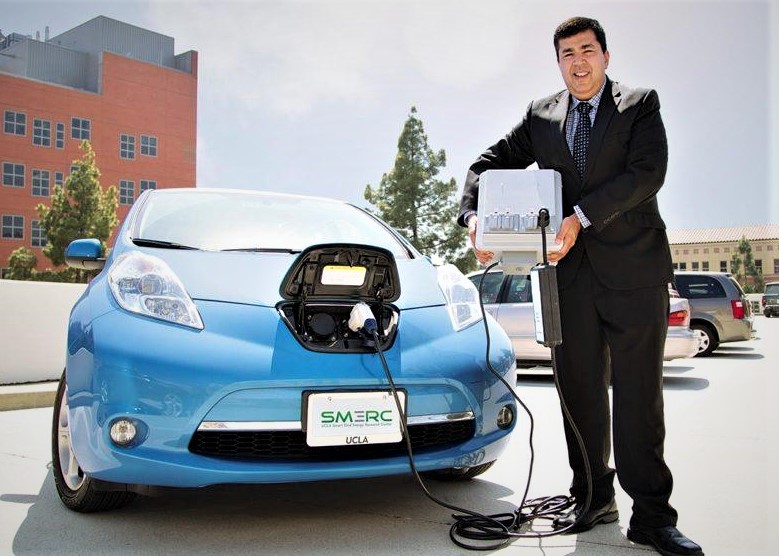 Engaging study at UCLA tracks energy consumption
---