The Healing Forest: Plant Medicine, Isolated Tribes, & Climate Change
October 22, 2019 @ 4:30 pm

-

6:30 pm
Date And Time
Tue, October 22, 2019
4:30 PM – 6:30 PM PDT
Location
Neuroscience Research Building
635 Charles E Young Drive South
Los Angeles, CA 90095
Join Mark Plotkin and Brian Hettler of the Amazon Conservation Team for the first lecture of the Plants Worlds Ethnobotany Seminar Series
About this Event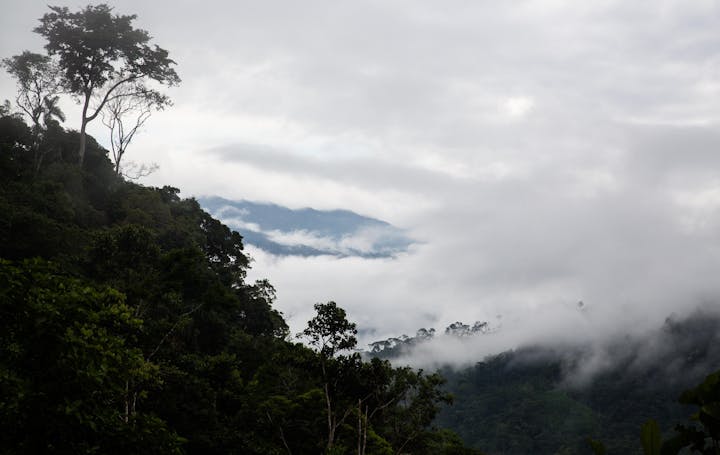 Ethnobotanists are scientists who study the relationship between people and plants, often with a special focus on traditional healers and their botanical medicines. As rainforests disappear, however, many of these plant species face extinction. At the same time, due to acculturation, much of this indigenous knowledge is disappearing as well, often much faster than the plants themselves. And climate change—particularly changing rainfall patterns—is placing added stress on rainforest animals, plants and peoples.
For well over two decades, the Amazon Conservation Team (ACT) has played a pioneering role in biocultural conservation, working to protect both rainforest ecosystems and tribal cultures. To date, ACT has partnered with over 50 South American tribes to not only map tens of millions of acres but also to carry out projects in ethnoeducation, shamanic knowledge intergenerational transmission, sustainable livelihoods, and women's empowerment. Noted ethnobotanist Mark Plotkin and senior manager of mapping and program support Brian Hettler of the Amazon Conservation Team detail those efforts. This event is free but seating is limited–please RSVP.
This talk is a part of the Plant Worlds Ethnobotany Seminar Series Co-presented by UCLA Humanities, UCLA Mildred E. Mathias Botanical Garden, and The Huntington. The kingdom of plants exhibit their influence at all levels of human survival, society, and culture. This collection of seminars weaves together our scientific understanding of plants with their inextricable roles in our lives–from food and medicine to literature, religion, and the arts. Join us to explore botanical humanities throughout time and the world.
Special thanks to UCLA Life Sciences, Semel Healthy Campus Initiative Center at UCLA, Traditional Medicinals, and the Institute for the Preservation of Medical Traditions for their support of this seminar series.