Happiness & Sustainability Around the Earth
April 22, 2020 @ 6:00 pm

-

April 23, 2020 @ 6:00 pm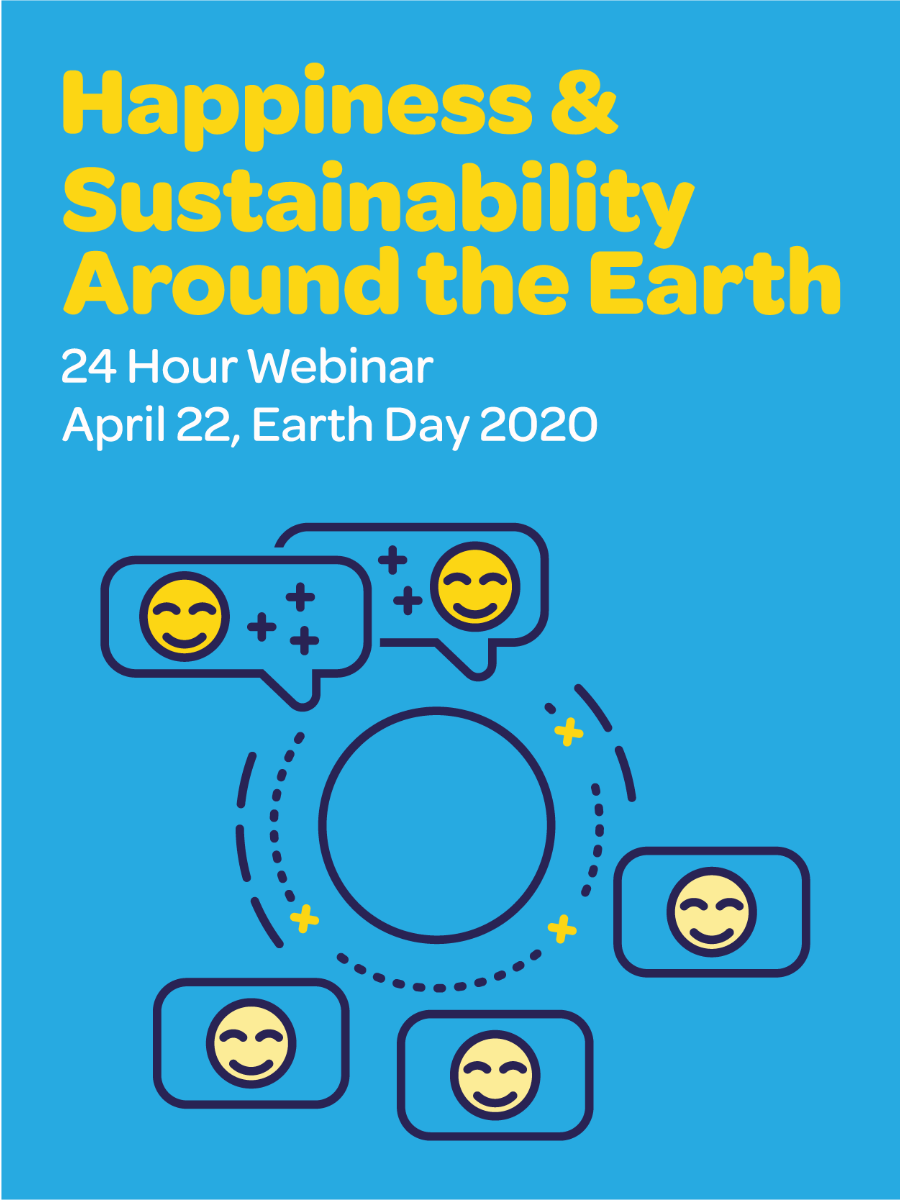 The Sustainable Development Solutions Network (SDSN) invites you to join our networks around the world, around the clock for a 24-hour webinar event, Happiness & Sustainability Around the Earth, on the 50th anniversary of Earth Day anniversary, Wednesday, April 22. During this 24-hour webinar, we will circumnavigate the globe to navigate happiness, well-being, and sustainability amongst COVID-19. 
In this stressful and uncertain time, it is important to stay socially connected, while maintaining physical distancing. Happiness and well-being is something all humans share in common, and it is achieved through connecting with one another. According to the World Happiness Report, happiness is a better measure of a nation's progress than GDP and using social well-being as a goal drives better public policy. 
This 24-hour webinar will give us an opportunity to:
Engage with experts and community leaders on how various sustainable development initiatives across the globe are creating a more just and thriving society

Explore how the UN sustainable development goals (SDGs) are being met across 13 regions and networks

Discuss how happiness is still alive amidst a global pandemic
The 24 hours of this webinar is being split into two twelve hour sessions. Please view the timing and lists of networks presenting for each session below before registering. If you want to view the entire 24 hours, you will need to register for both sessions.